Melissa Hirsch, MSW, LICSW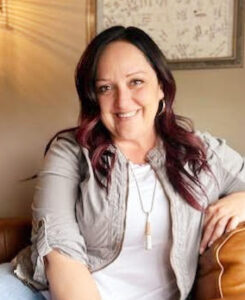 Making the decision to begin therapy can be difficult, and is a brave step in taking care of your own wants and needs in life. I deeply value the various aspects that make up the journeys of others, as we all have our own unique stories. Often through reflection, when we allow ourselves to slow down and notice what we are experiencing in the moment, true self-discovery and capacity from within can be cultivated. With compassion and openness I walk beside my clients as they work toward relief and resolution.
I have experience in working with people that have been diagnosed with a chronic mental illness, as well as supporting people through grief and loss and life transitions. I also work with individuals needing support in working through trauma that they have experienced, as well as a background in supporting people involved in the corrections system and first responders.
I believe that each person is unique, and my role is to meet you where you are. We will work together to identify therapeutic treatment modalities that work best for you in achieving your desired goals. I am currently licensed in both Iowa and Minnesota, with physical practice location in Minnesota.
Bachelor of Arts – Social Work, University of Iowa
Master of Social Work – University of Iowa
EMDR Certification, 2019
Certified Clinical Trauma Professional I, 2023