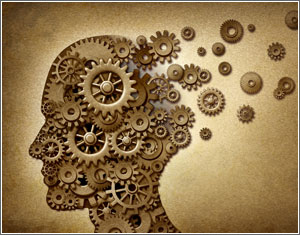 IMPORTANT NOTICE: At this time, Aurora is not scheduling psychological testing.  We will update our website as this changes in the future.
At Aurora Psychological Services we provide psychological testing services for children, teens and adults. Sometimes, a psychological assessment which can explore our intellectual, emotional, and behavioral functioning and unique personality is helpful prior to initiating therapy. At other times, a thorough psychological evaluation is important in order to provide treatment recommendations and diagnostic information to others practitioners, e.g., physician, therapists, or psychiatrists.
Psychological testing involves the use of standardized and reliable tests to help determine a diagnosis or provide recommendations for treatment planning. Psychological testing is conducted because the results from tests are more scientifically consistent than the information from a clinical interview. Testing compares individuals to a population of similarly aged individuals by looking at what a client can and cannot do using a standardized set of questions, procedures and methods. This information helps clients, parents, and clinicians understand how a client compares to a population of same-aged individuals. Psychological testing can also answer questions that have been difficult to resolve and help therapists formulate a treatment plan.
Tests are chosen for each individual depending on the concerns posed. Questions may have to do with learning difficulties, behavior problems, social or emotional struggles, or intellectual development.
Reasons for requesting psychological testing:
To aid in determining a diagnosis of ADHD, both adult and child
To clarify a diagnosis or obtain treatment recommendations
Depression, anxiety, thought disorder, personality styles, personality profile, social-emotional functioning
To assess developmental delays or diagnosis of intellectual disabilities, e.g., autism spectrum disorders
To determine learning potential and memory abilities; academic achievement tests to assess reading, writing, and math skills, visual motor tests to assess fine motor skills
To measure adaptive functioning, i.e. to determine abilities for self-care, interpersonal relationships, and functioning within the community
To assess executive functioning, e.g., measurement of organization and planning abilities, non-verbal reasoning abilities, ability to shift attention, impulsivity
To aid with disability services determination
Testing for learning disability, and recommendation for appropriate accommodations in school or the workplace, (including ETS, GED, or professional licensing examinations).
Intelligence testing for admission to gifted programs, early admittance Kindergarten programs, for personal interest, or admission to high IQ societies, such as MENSA