Roger Olsen, PsyD, Licensed Psychologist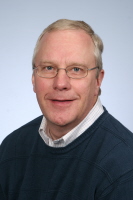 Roger is the founder of Aurora Psychological Services and specializes in working with children and adolescents and counsels families in managing the unique pressures and various developmental transitions they encounter. As a parent, you are often able to guide your children through such stages. However, there may be times you feel 'stuck' and uncertain how to help your child. This can be scary, shameful, and are occasions when you could benefit from a professional guide in learning to how strengthen your family and ease your child's suffering. Through working with Roger, your child can to develop the emotional strength and coping skills that are needed to be successful. As a parent, you would be included as an active participant this work and taught the skills necessary to support your child and promote their continued growth and well being.
In order to meet the needs of the families served, especially families with special needs members, Roger offers psychological evaluations and testing. This is critical in identifying concerns related to: ADHD, behavioral management issues, learning difficulties, depression, anxiety, autism, and developmental disorders.
Services Offered
Therapy for children, teens, and adults
Family Counseling
Parenting coaching
Psychological Evaluations
ADHD Screening/Testing
Autism Spectrum Testing
Training, Education, and Affiliations
Masters and Doctoral Degree from the University of St. Thomas
Adjunct Professor School of Professional Psychology at the University of St. Thomas
Member of American Psychological Association
Member of Minnesota Psychological Association
Member of Association of Family and Conciliation Courts